SPECIAL FEATURE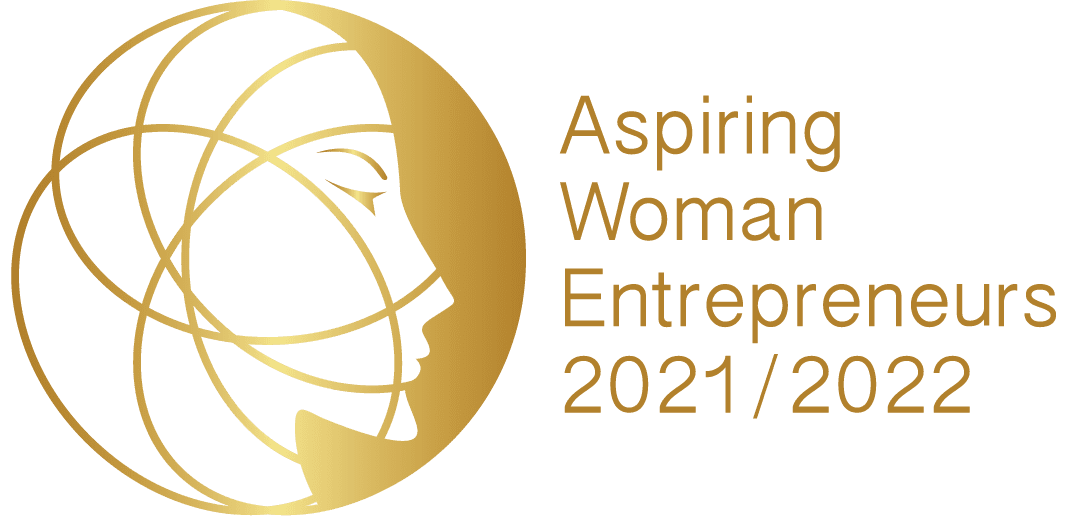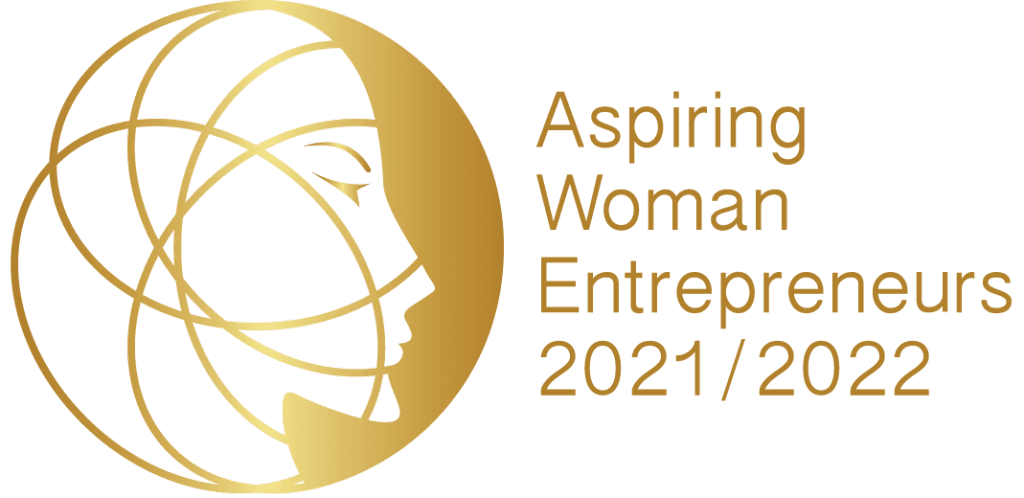 [columns]
[column layout="one"]
[/column]
[/columns]
[horizontal_line style="1″ margin_top="35″ margin_bottom="35″]
[columns]
[column layout="one"]
[/column]
[/columns]
[horizontal_line style="1″ margin_top="35″ margin_bottom="35″]
[columns]
[column layout="one"]
[/column]
[/columns]
[horizontal_line style="1″ margin_top="35″ margin_bottom="35″]
[columns]
[column layout="one"]
[/column]
[/columns]
[horizontal_line style="1″ margin_top="35″ margin_bottom="35″]
[columns]
[column layout="one"]
[/column]
[/columns]
[horizontal_line style="1″ margin_top="35″ margin_bottom="35″]
[columns]
[column layout="one"]
[/column]
[/columns]
[horizontal_line style="1″ margin_top="35″ margin_bottom="35″]
[columns]
[column layout="one"]
[/column]
[/columns]
[horizontal_line style="1″ margin_top="35″ margin_bottom="35″]
[columns]
[column layout="one"]
[/column]
[/columns]
[horizontal_line style="1″ margin_top="35″ margin_bottom="35″]
[columns]
[column layout="one"]
[/column]
[/columns]
[horizontal_line style="1″ margin_top="35″ margin_bottom="35″]
[columns]
[column layout="one"]
[/column]
[/columns]
[horizontal_line style="1″ margin_top="35″ margin_bottom="35″]
[columns]
[column layout="one"]
SINGAPORE PRESTIGE CLASS AWARD & ASPIRING WOMAN ENTREPRENEUR AWARD 2020/2021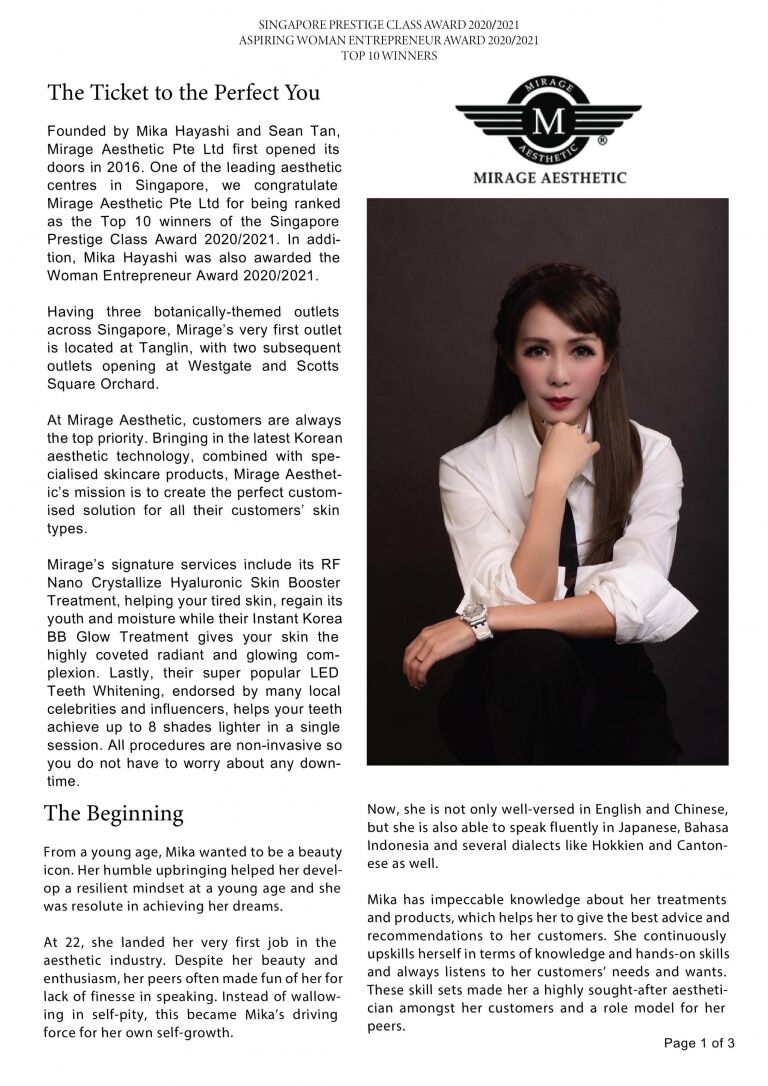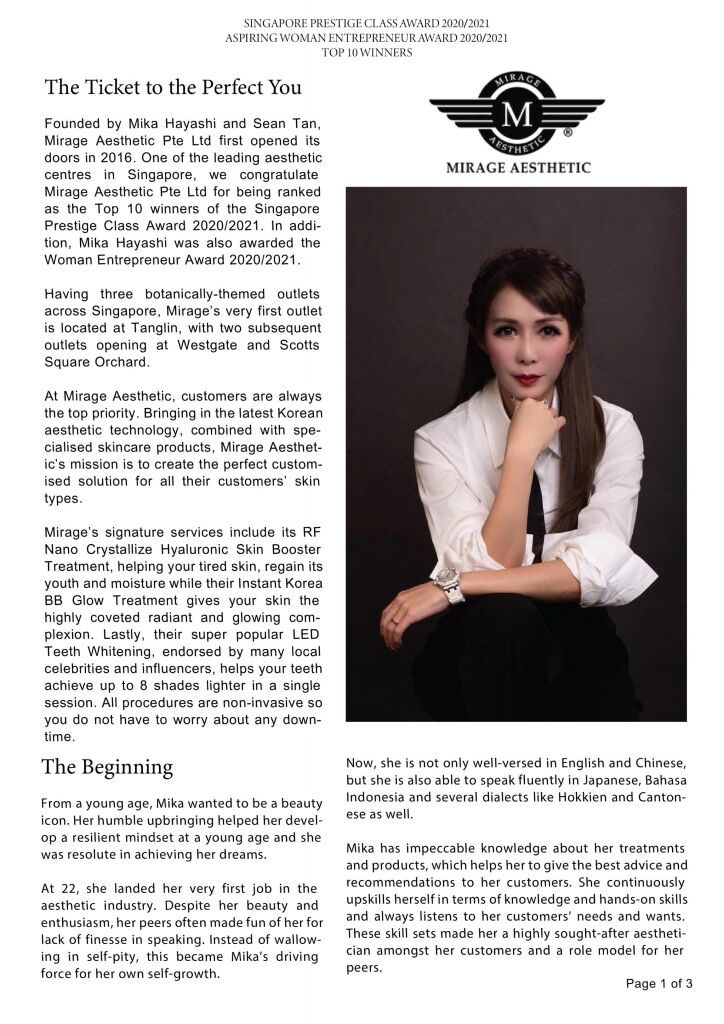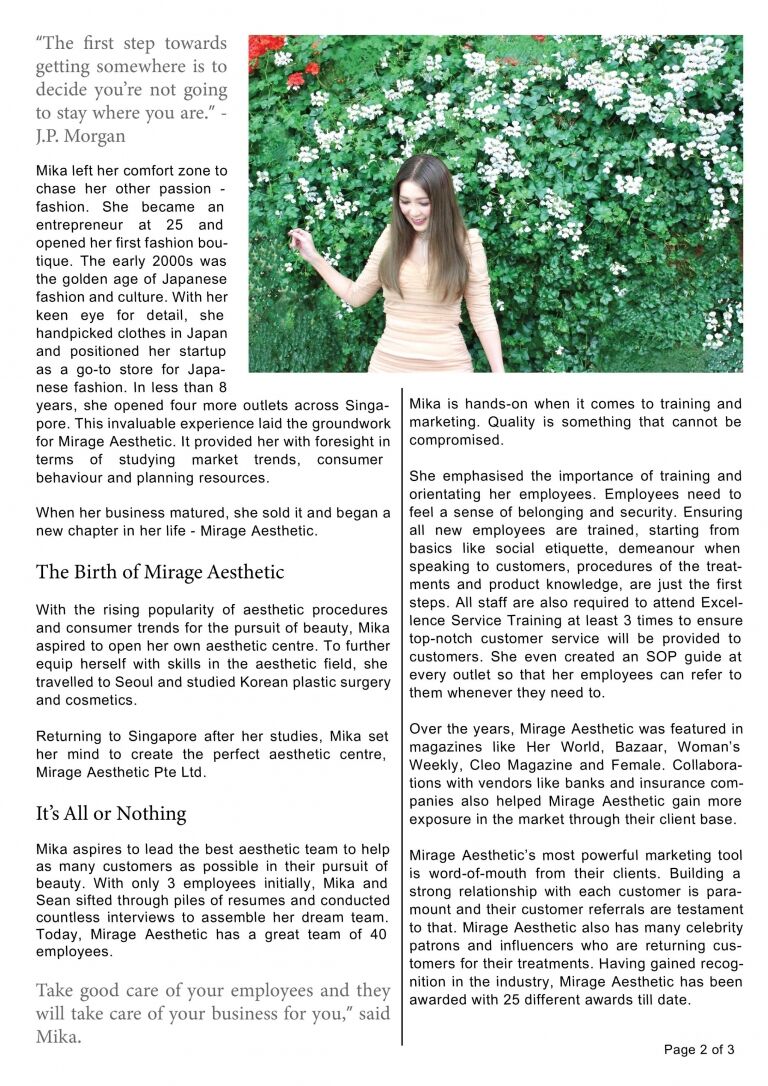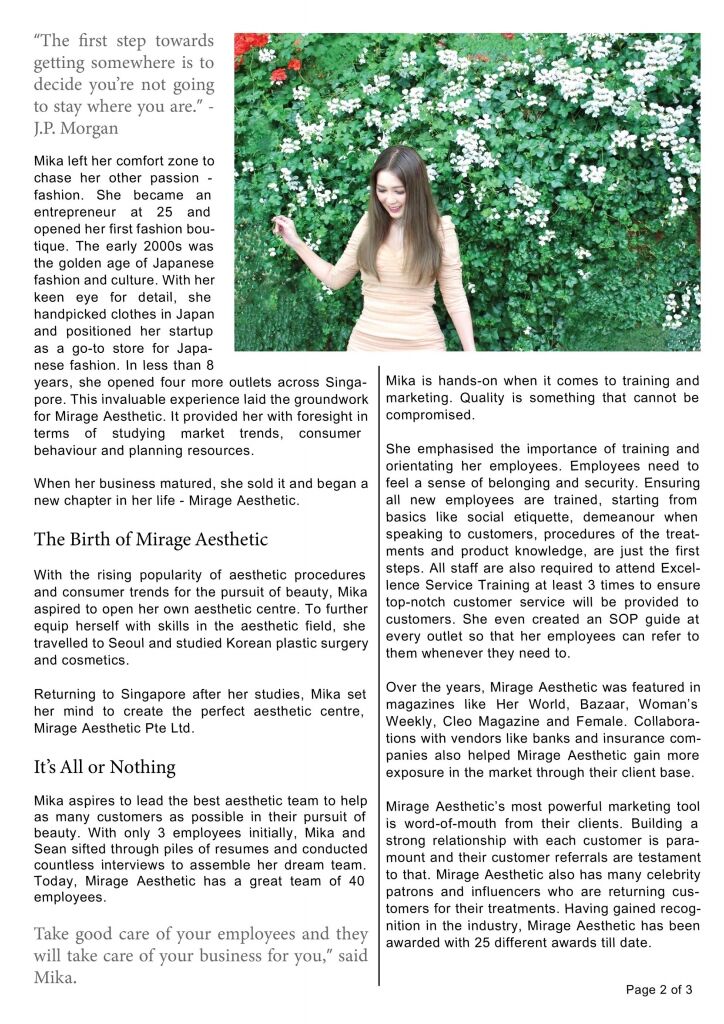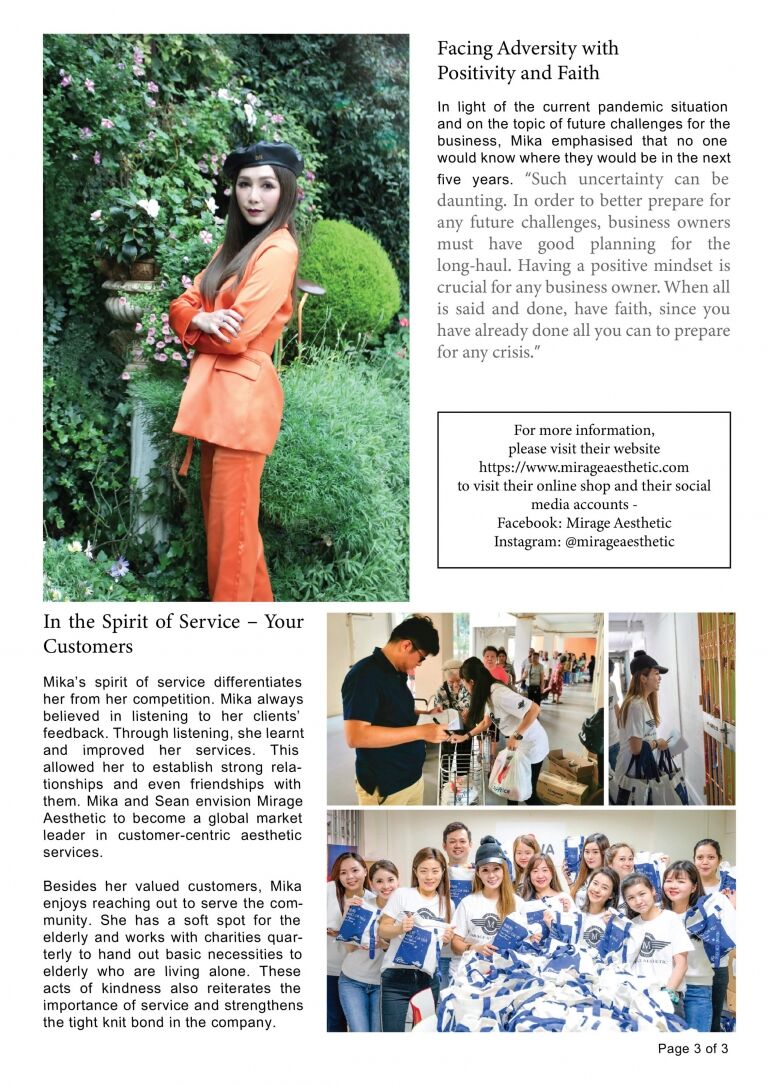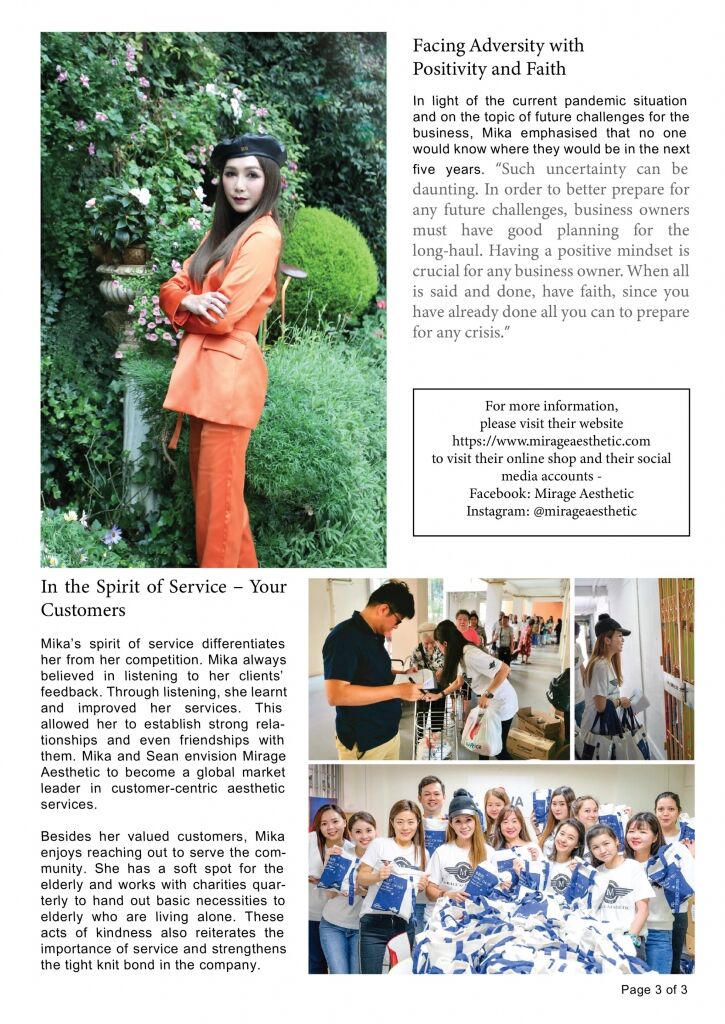 [/column]
[/columns]
[horizontal_line style="1″ margin_top="35″ margin_bottom="35″]
[columns]
[column layout="two"]
A woman plays multiple roles in different stages of her life. Motherhood is one of the tipping points of many women's lives. It usually brings out the best in them and changes their attitude to strive for a better life than they had for their children. Deanne Chong-Duffield is no different from one of these many inspiring women and her son, was the main catalyst of her transformation.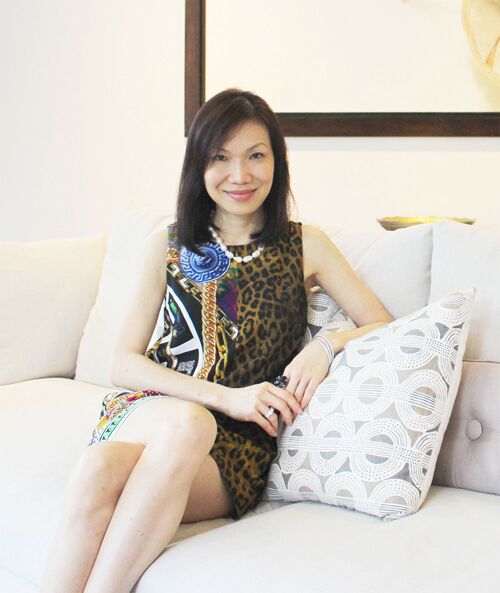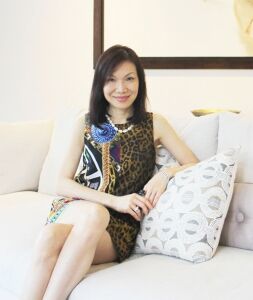 Ms Deanne Chong, the founder of Growing Up Gifted, has just been awarded with the Aspiring Woman Entrepreneur's Award, and here is the inspirational story about her life. Before having her son, Deanne was trained as a lawyer in the United Kingdom. After which, she practiced law in Singapore for a short period yet she felt it was not her calling. Subsequently, Deanne left the law firm and tried working in Corporate Banking instead, but still she felt unfulfilled. She felt that she had not found her niche where she could excel and spread her wings.
It was while she was reading an article in the Straits Times Newspapers one day that she had an epiphany. The article talked about how the minds of children worked and this struck a chord within her. This drove her to further explore and research in depth on early childhood. She eventually got her Masters Degree in both Early Childhood and Gifted Education in the United States of America, specializing in Curriculum Development. With her knowledge in both fields, it further reinforced her belief that children at a tender age, can have their minds stretched and potentials unleashed with the proper exposure, techniques and content.
When Deanne returned to Singapore, she could not find the right business partner to start a preschool with, and so she shelved this dream because the project seemed too daunting. "I was trained as a lawyer, and then a curriculum specialist. I didn't have the guts to start my own business because I thought I lacked formal training in business management, and I hadn't considered myself as an entrepreneur before." However, her priorities shifted when her son was born. Wanting to give the utmost best to her first-born, when he was 10 months old, she set out on a quest to look for a pre-school with a curriculum that could bring out the best in her child. None of the existing preschools during that time, 18 years ago, fitted her criteria. It was only then that she had a spark of inspiration and a bolt of courage to set up her own Preschool based on the concepts of gifted education but available to all children.
Her first student was her son. When her son was 14 to 17 months old, she started teaching him phonics and by the time he was 2 to 3 years old, he was reading magazines, newspapers. He was even featured on Channel News Asia twice in their Gifted Child programme.
Armed with her beliefs and newfound confidence in herself, and her own son as her best testimonial, she took her first step and opened a small school that only had two classrooms at United Square which offered weekend programs too. All of the English curriculum is created by Deanne herself, and is known as the 5-Point Intelligence Approach™ which has received several accolades and awards.
Deanne's school flourished and by the second year, she had her mother help her manage the operations of the school so that she could focus solely on the curriculum to make it better, and address all the issues with lesson plan delivery, like the resistance from teachers who refused to teach her curriculum to children that young. She imported a phonics technique and modified it for the youngest age groups of infants and toddlers but her teachers found it unorthodox. It is a common sentiment that toddlers are too young to learn phonics or how to read. However with Deanne's belief and training in gifted education, she knew of the possibilities that could be achieved with young children and so she pushed her teachers to strictly implement her techniques and lessons. She also started writing books in 2012 and has written over 200 phonics storybooks and activity books since.
In 3 years, her business grew from just 20 students to over 500 students. She hired a Chinese HOD to oversee and create the curriculum for Chinese reading and writing. She also hired a Music HOD for original songs, music and movement.
Deanne's primary business activity has been a kindergarten for children from 2.5 to 6 years old, and an enrichment centre for children 8 months to 2.5 years old. Enrichment lessons are 1.5 hours per session. She also has another business called Book & Pen Masters, provided by U Excel that caters to students from 3 to 7 years old, focusing on developing reading and writing skills.
Over the years, many investors have approached her to invest in her business and overseas clients even tried to get franchise rights to open franchises overseas. At the time, she felt that she was not ready for such an expansion yet as there was much to do locally.
Deanne recently opened two full-fledged preschools with childcare facilities. This is her current business goal. "We are now expanding and reaching out to more children with full-time working parents. Being a curriculum specialist, it is important for me that GUG Preschool is still about providing stellar education for children and ensuring that they are prepared for the challenges of primary schooling. Proper routine childcare services should already be a given."
Looking back at her journey from the time she became a mother and stepping out of her comfort zone to embark on this education endeavour, Deanne is thankful for all the trials and tribulation. Her son, who is now 18 years old, is a clear testimonial of a child who benefitted from her techniques. She has touched and changed more than 15,000 little lives and hopes to impart her knowledge to many more children in time to come.
[/column]
[column layout="two"]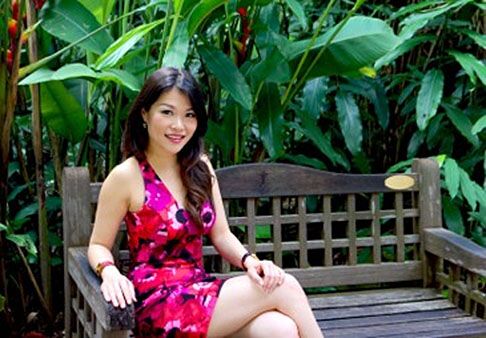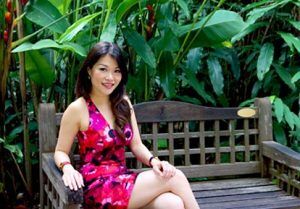 HOMEGROWN UPMARKET ORGANIC COSMETICS BRAND GOES GLOBAL
Organic beauty makeup line strikes responsive chord among health-conscious women and expectant mothers
After enjoying 2 years of rapid growth targeting health- conscious women and those planning for children, Singapore-based Reflections Organics, the first Singapore company to venture into organic cosmetics, is going global with their launches in China, SouthEast Asia and the U.S.
Reflections Organics owes their success to carefully crafted, high performance products for the modern woman who wants it all- long-lasting and pigmented makeup that looks good, feels great and is healthy for the skin and body. It is also comforting to know that they are supporting worthy causes and helping to preserve the planet with this environmentally-friendly and cruelty-free range.
Reflections Organics [RO] founder Nerissa Low says that such discerning women have found it difficult to locate cosmetics that meet all of these criteria, as most conventional cosmetics contain harmful chemicals with long term side effects that compromise both their skin and health.
This is of particular concern to expectant women and those planning to have children, who are aware of the adverse effects that chemical-based cosmetics can have. Women are being more conscious with greater awareness of what is in the products they use. This, combined with their own and their families' well-being as a top priority, has led to a burgeoning market defined and uniquely addressed by Reflections Organics.
———————————————
Unique vulnerabilities of Asian skin
Most women are not aware that Asian skin is thinner than that of other races, and is therefore more vulnerable to foreign substances and to skin pigmentation, scarring, dehydration and oilier appearance. Most commercial cosmetics designed for mass markets are optimised for low costs, and do not account for the unique properties of Asian skin.
Reflections Organics makeup is designed for Asians by Asians, and addresses these issues with nourishing formulations that counter traditional makeup that is commonly known to worsen skin conditions.
The brand's anti-aging cosmetics consist of a nutritious blend of Vitamin E and antioxidant-rich extracts of Rosemary, Oregano and Thyme. Their ultra hydrating Aloe-based foundations nourishes skin from within and heals while it conceals; while the enhanced Camouflage Creams comprises of Cocoa Butter, Lavender and Aloe Vera- known to be the most effective natural ingredients for the treatment of scars.
Unique to RO is its Sun Protection Powder, that allows daytime touch-up on-the-go while protecting against aging sun spots with natural herbs and plant-oils; and its Night Treatment Powder- made with a protein-rich, oat based complex that in clinical studies has proven to stimulate collagen synthesis and skin elasticity during sleep.
———————————————
The experience of Joanne Tan in Kuala Lumpur is typical. "Until recently, I didn't know that mass- marketed makeup products often contain nanoparticles and GMO's," she mentions, referring to extremely small particles that can enter the bloodstream through the skin and genetically modified organisms, respectively.
"If a woman multitasks, she needs makeup that can too," says Erika Chen, 29, of Farrer Park, Singapore, a research marine biologist and mother of two. "That's why I use Reflections Organics."
RO stands firmly that among its defining values is its uncompromising standards of quality – not just for safety, but also for the lush benefits its ingredients will have on the most delicate skin. "Skin is the largest organ in the body, and probably the most reactive to foreign substances," explains Ms. Low.
She also emphasises the need for social consciousness that is fundamental in the brand's guiding principles. This is evident in Reflections Organics' passionate and systematic efforts to empower women, advocate animal rights, and support the education and welfare of children in developing countries through their community contributions since their launch.
[/column]
[/columns]
[horizontal_line style="1″ margin_top="35″ margin_bottom="35″]
[columns]
[column layout="one"]
Over the past few years, the demand for Korea's cosmetics have soared as consumers snapped up various Korean products such as lotions, BB creams, masks, lipsticks and many more. With beautiful, dewy-skinned faces fronting the labels, it is of no surprise that these Korean beauty labels are making inroads in Singapore with their skincare products. Founder of Cosbiz Holdings Pte Ltd, Ms Irene Chiong is no stranger to the Korean cosmetics industry here, after all she is the pioneer to import the beauty products to Singapore.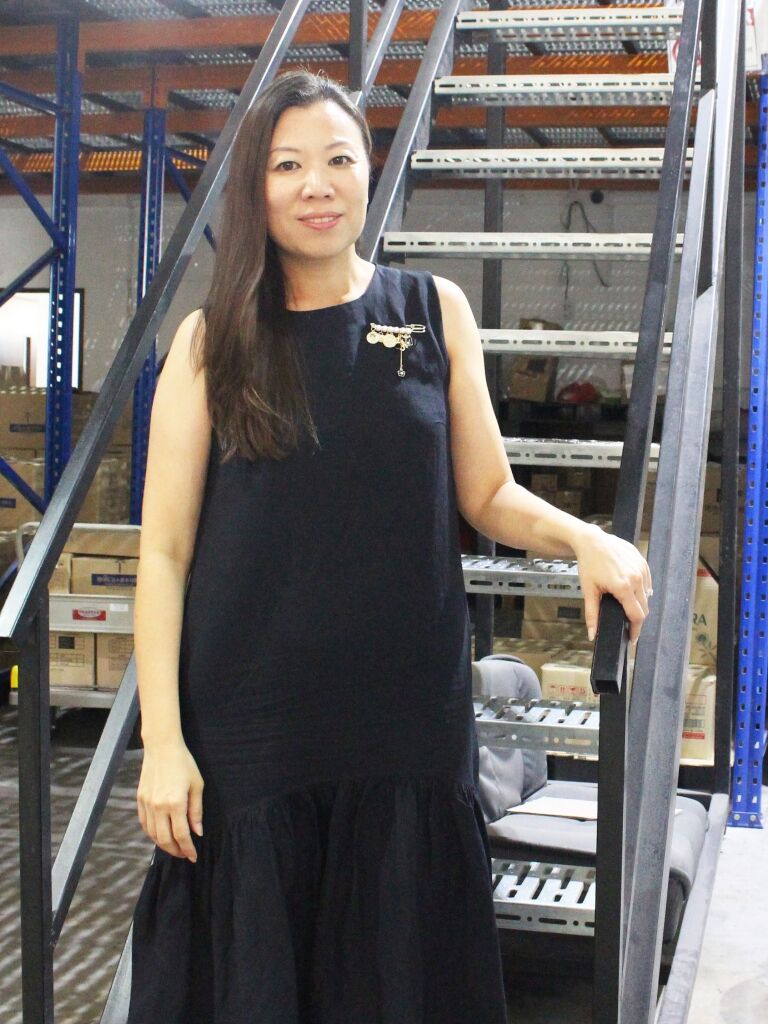 When Cosbiz first started in 1999, its main focus was on retailing beauty accessories. A chance occurrence in 2000 brought Ms Irene to South Korea, where she discovered the gem; South Korean Cosmetics and Beauty Products. Realizing that there is a demand for these beauty products in Singapore, yet there was a lack of availability, she decided to bridge the gap between the two. This marked the beginning of the journey that propelled Cosbiz to be one of the leading distributors for Korean products in Singapore today.
This amazing feat has led to Ms Irene to be presented with the following awards: Singapore Prestige Class Award 2018/2019 TOP 10 Winners and Aspiring Woman Entrepreneurs 2018/2019.
During the interview with the amicable Ms Irene, she shared about her ups and downs, and how handling a business is not always as smooth sailing as it seems. Liaising with the overseas department of the various Korean brands was her first step. From carefully choosing the beauty products, to all the endless meetings, Cosbiz finally launched their Korean haircare distribution in 2001.
Undeniably, business was slow at the beginning. During the early 2000s, the ongoing trend was Jpop and all things Japanese. The daring move of bringing in Korean products to penetrate Singapore's beauty industry was no easy feat. But Ms Irene persevered to make things work.
Visiting stores after stores to promote the benefits of Korean beauty products, Cosbiz had a humble start by opening several consignment stores to place their products. One of their first products was semi-permanent hair dye with funky colours, which was affordable yet able to last longer than other hair dyes. Subsequently, Ms Irene widened her search and added other beauty products to her retailers.
———————————————
Eventually, Ms Irene's hard work and sincerity paid off, several Korean factory brands granted Cosbiz the exclusive distributor rights to their products. And the major turning point came during 2002 when South Korean soccer player Ahn Jung Hwan scored the Golden Goal. As Ahn Jung Hwan was also the ambassador for the Korean products Ms Irene was marketing, the demand for the products surged and business started booming. The number of consumers for Korean cosmetics grew exponentially from then on.
However, a growing demand likewise indicates a growing competition. In 2006 and 2007, there was a huge jump in new companies doing the same business trade. This led to a very saturated market for Korean products, and this meant that having experience alone was not sufficient to stand out amongst the competition.
In order to differentiate Cosbiz from other companies, Ms Irene decided to also bring in brands that are not so famous yet are manufactured from the same factories that manufactured major brand names. "OEM brands may be more famous, but the factories may use less desirable ingredients for the products. Whereas for Cosbiz, we purchase directly factory's brands, therefore the ingredients are the best albeit slightly costlier." Ms Irene mentioned.
Since then, all merchandises has been fastidiously chosen from the best manufacturers, and Cosbiz has successfully introduced many brands into Singapore. Some of the brands being Aqutop, Esfolio, Flor de Man, Grafen, Ha'sol, L'arvore, MS.44, Yejimiin and etc.
Besides ensuring that the products Cosbiz brings in are of top notch quality, Ms Irene similarly cultivates her company staffs to work in an efficient and professional way. She frequently tells them, "In our line of business, don't assume. And don't say maybe."
Today, Cosbiz has an impressive 20 years of experience under its belt and is importing beauty products from South Korea as well as other parts of Asia. Cosbiz currently distributes to over 1000 retail channels in Singapore, Malaysia and Vietnam, and their clients include 7-eleven, Cheers, Fairprice, BHG, Guardians, Robinsons, SASA, Unity and Watsons.
Cosbiz has also taken to social media to extend their reach to consumer, and the company can be found on Qoo10, Lazada, Shopee, Ezbuy platform under the account name [Seoul Pretty]. Soon to rename as [Mexxi Mall] by the beginning of 2020 to cater a wider selection of products.
Ms Irene's undying commitment to her company and her perseverance has led to Cosbiz to grow by leaps and bounds. And she is not stopping there, her next destination is Vietnam. In fact her company has already been established there and she is looking forward to entering the Vietnam cosmetics industry, to introduce to them the wonders of Korean beauty products. "We will start from convenience stores, drug stores and supermarkets. Then we will grow from there." Ms Irene said.
With her resolution and strong determination, we believe without a doubt that Ms Irene will be able to achieve that.
[/column]
[/columns]